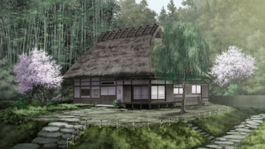 The Annex is a building located in the garden of Tenjin-ya.
Plot
The place has bad luck once it tried to be many different establishments like a game house, souvenir store, tea store and lastly a small restaurant runned by Ginji.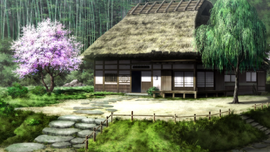 When Aoi arrives at The Hidden Realm, the annex is to demolished. However, Ginji proves Aoi's food and offers her to re-open the restaurant upon Aoi's command. After being convinced, Aoi receives Ōdanna's permission.